Our powerfull algorithm is constanly learning and improves the quality of its prediction with every event. For Predictive Tracking our system just needs to know:
Racemap processes data from your timing system into an amazing race visualization. With our AI-based features you apply Predictive Tracking efficiently and flexible.
Filters for realistic visualization: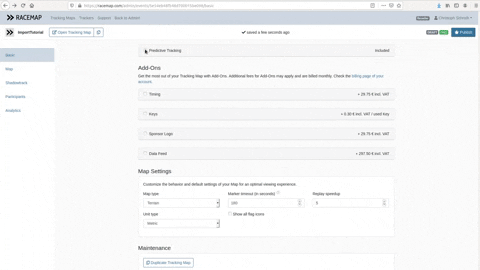 To keep a minimum delay of forwarding reads from timing system to Racemap is from key importance for the real-time prediction.
How to place Timing Hardware? Think of strategic locations for your hardware along the race course.
We strongly recommend to gain experiences at several small tests to learn how to work with the prediction and the hardware. We support your tracking tests, just get in touch.