Group and stages unite multiple single events in one interactive map.
Multiple tracks in one visualization
unite all stages of one event

athlete joins one contest

athlete joins all stages one by another

each contest with different participants

all stages with identical participants

one key working for one contest

one key working for all stages

contests may overlap, single events active at the same time, normally

stages active one by another, not at the same time, normally

DYNAFIT TRAIL RUN3 - 7 stages
The group- or stages map displays the information of the selected event(s), only:
select multiple contests or stages in the map, directly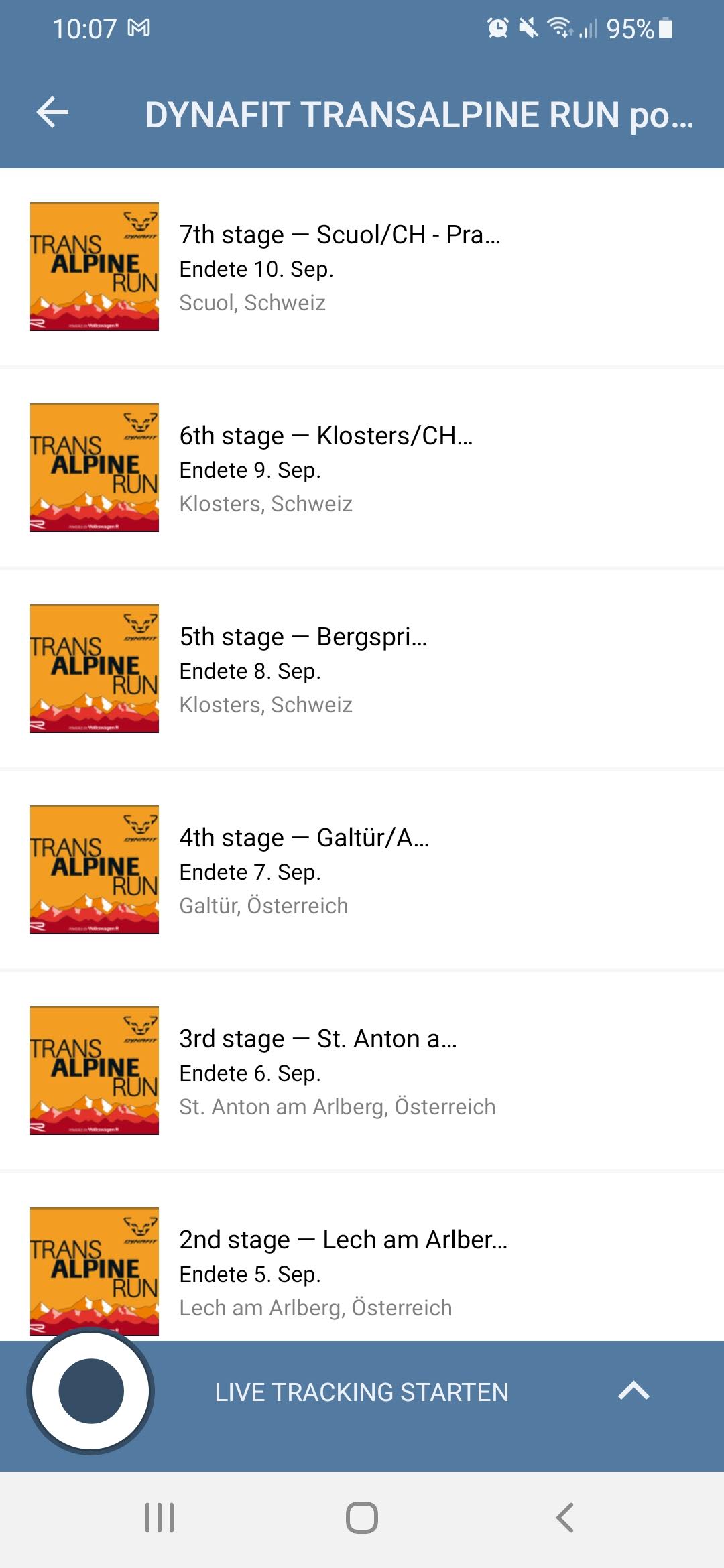 select a contest or a stage one by another
URLs and auto-selection of specific single events
On desktop applications, the group URL selects specific single events, automatically:
The group URL selects all running (live) single events. Past or upcoming events are not selected.
The group URL selects the 1st single event in group settings.